Amsoil Motorcycle Products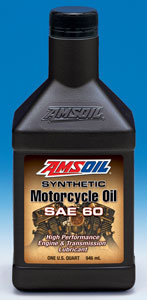 Ideal for Harleys and Older Bikes
Perfect for Combined Systems
Great for Wet Clutch and High RPMs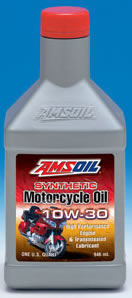 Excellent Friction Reduction Properties
Greatly Reduces Engine Heat
Perfect for Foreign and Domestic Models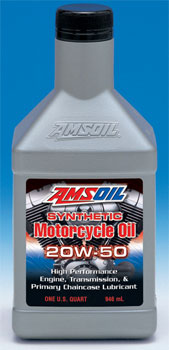 Perfect for Harley V-Twin Engines
Excellent Multi Functional Oil
Wet Clutch Compatible
Department of Energy seizes funds from Automaker
April 24th, 2013
United States Energy Department seizes $21M from Fisker Automotive Not even a month after Fisker Automotive laid off 75 percent of its workers, the U.S. Energy Department (DOE) has seized $21 million amid the company's ongoing production and financial problems.
The company took $192 million in loans from the federal government before problems led the administration to freeze the loan in 2011.
On April 22, the DOE gave a statement saying that it had recovered $21 million from Fisker Automotive's reserve account. The Energy Department has been trying to get repayment on the loan commitment awarded in 2009. The company was due to make a payment on Monday but failed to pay. Information about the company's financial trouble, combined with the looming payment deadline, led the Energy Department to speculate that the company may file for bankruptcy, possibly Monday.
The Anaheim, California-based company was originally awarded a $529 million loan as part of a program to boost advanced vehicles such as electric cars. The company pledged its assets as collateral.
The Energy Department has protected more than two-thirds of its investment, said spokeswoman Aoife McCarthy. She indicated that the seizure was appropriate and that safeguards for the DOE to collect money had been written into the loan agreement.
"While this is a hard time for the company's employees and investors, our overall portfolio of more than 30 projects continues to perform well and more than 90 percent of the $10 billion loan loss reserves Congress established remains intact," said McCarthy.
The DOE has taken criticism since it failed to protect taxpayers from a failed $528 million loan to Solyndra, a solar panel company, when it went bankrupt in 2011.
Fisker Automotive is an American automaker founded in 2007 whose main focus is producing premium green cars. The first product was the Fisker Karma, one of the first plug-in hybrid electric vehicles. Repeated delays pushed back sales from 2009 to 2011. The company stopped production in 2012 and began seeking new investment but ongoing problems, along with a dwindling cash reserve, reduced prospective investors' interest.
The company's co-founder resigned in March 2013 after he had "disagreements over business strategy" with management.
Workers were furloughed in late March 2013 and the company hired a law firm to prepare for a possible bankruptcy.