Amsoil Motorcycle Products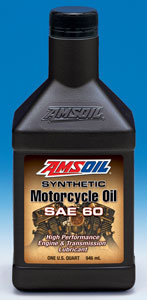 Ideal for Harleys and Older Bikes
Perfect for Combined Systems
Great for Wet Clutch and High RPMs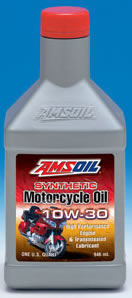 Excellent Friction Reduction Properties
Greatly Reduces Engine Heat
Perfect for Foreign and Domestic Models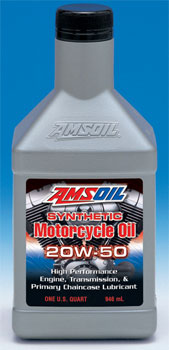 Perfect for Harley V-Twin Engines
Excellent Multi Functional Oil
Wet Clutch Compatible
Amsoil Power Steering Fluid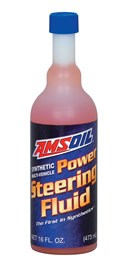 September 9th, 2013
When you need excellent wear protection for your vehicle, you need AMSOIL's Multi-Vehicle Synthetic Power Steering Fluid. It is made specifically to provide quieter operation, cooler operating temps, longer life for your components, reduced friction, and better lubricity. This product is available in a 55-gallong drum, a five-gallon pail, or a 16-ounce bottle depending on your needs.
Power steering fluid is one of those necessary products commonly forgotten about by regular motorists – until, that is, they experience a problem with their steering. Power steering fluid has many roles, including working as a hydraulic fluid, fighting against contaminants, and dealing with temperature extremes. Just like all lubricating fluids, it gathers debris and wear material as time goes on, and needs to be changed at regular intervals.
You can use AMSOIL Multi-Vehicle Synthetic Power Steering Fluid in most domestic and foreign cars and light trucks.
Fantastic Extreme-Weather Performance
When it's cold outside, you want the best possible protection for your power steering needs. Most formulations can thicken in very cold weather, which results in reduced flow, poor operation, and power steering pump whine. Multi-Vehicle Synthetic Power Steering Fluid is made with a low pour point that ensures the fluid moves normally, even at low temps. This means your vehicle enjoys reliable wear protection and you don't have to listen to power steering pump noises.
The fluid offers protection against elevated operating temperatures, too. It's made to resist breakdown due to high heat, which means power steering components in your vehicle last longer and stay cleaner than they would using conventional power steering fluid.
Enjoy Long Life for your Components
The synthetic composition of AMSOIL Multi-Vehicle Synthetic Power Steering Fluid provides reduced friction and excellent lubricity. This means that your vehicle's power steering hoses and pump components will live longer, work better, and be protected against stress and wear.
Fluid Extraction Pump
If you are going to be doing power steering fluid changes yourself, you might find it easier if you use a fluid extraction pump. AMSOIL offers one that you can use that makes removing old power steering fluid easy. You can also use it to remove other fluids like engine coolant, drivetrain lubricants, and engine oil.
Service Life
Always follow your vehicle manufacturer's recommendations when it comes to the interval for changing your vehicle's power steering fluid.