Amsoil Motorcycle Products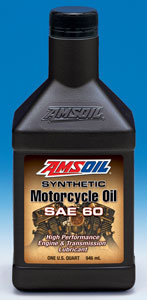 Ideal for Harleys and Older Bikes
Perfect for Combined Systems
Great for Wet Clutch and High RPMs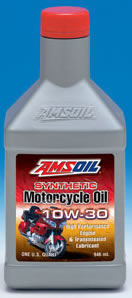 Excellent Friction Reduction Properties
Greatly Reduces Engine Heat
Perfect for Foreign and Domestic Models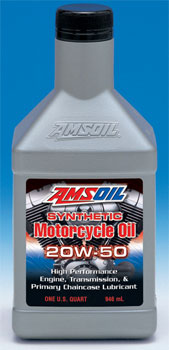 Perfect for Harley V-Twin Engines
Excellent Multi Functional Oil
Wet Clutch Compatible
Automakers get in on April Fools Day Fun
April 9th, 2013
Automotive companies didn't hold themselves back this year when it came time for April 1, 2013: several gag ads were released onto the unsuspecting public. With the Internet being accessible for so many people, there was no shortage of fake news. Some of the companies that got involved were Honda, Subaru, Corvette, Volkswagen, and BMW. Below are some of the funniest of the OEM fun and games.
Honda has added a HondaVac system to the 2014 Odyssey complete with a brand-new accessory: the Honda HAIR attachment. This is perfect for those times when you need to straighten up some scraggly facial hair, or tidy up your kid's hair before school or other event. This is reminiscent of the Flowbee, which, if you're old enough to have lived through the '80s, you'll know was actually a hair-cutting vacuum tool sold on TV.
Subaru published a press release on April 1, claiming the company will launch an "AWD Twin-Turbo Convertible two-seater Diesel Hybrid BRZ" that will be available for purchase in 2015. The vehicle, unfortunately, will not have a back-up camera and will only be available in noseeum black. The entire line will be hand-produced at the Brigadoon facility. At the end of the press release was "Happy April 1."
Chevrolet got in on the fun, with a press release for the AeroWagonette. Built for the men and ladies with a passion for Corvettes but a family too large to enjoy driving in one, the AeroWagonette is a small trailer that owners of the AeroWagon can tow. The AeroWagonette is actually a small, streamlined trailer that will seat three small children. It's not likely the NHTSA would ever allow this on the road as a passenger vehicle.
Much like Subaru's reveal of their gag hybrid, Volkswagen announced the 2015 LeVanto TDI Hybrid on a Facebook fan page. The LeVanto has a diesel hybrid drivetrain and looks pretty much identical to the W12 Nardo concept car from more than 10 years ago.
BMW didn't hold back, either. Jumping on the Royal Baby hype, the company hopes to make some money off the expected arrival of the first royal baby of the Duke and Dutchess of Cambridge. BMW has designed the Postnatal Royal Automobile, which can be shortened to PRAM, of course. This is a self-propelled "stroller" that comes complete with the choice of either two- or four-wheel drive, air conditioning, and a paparazzi-proof hood.