Amsoil Motorcycle Products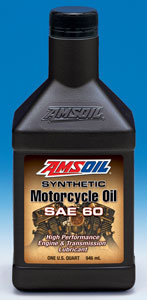 Ideal for Harleys and Older Bikes
Perfect for Combined Systems
Great for Wet Clutch and High RPMs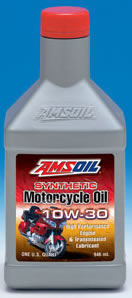 Excellent Friction Reduction Properties
Greatly Reduces Engine Heat
Perfect for Foreign and Domestic Models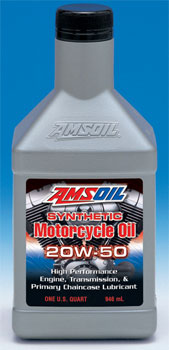 Perfect for Harley V-Twin Engines
Excellent Multi Functional Oil
Wet Clutch Compatible
Global demand for automotive MEMS sensors will reach $4.7B by the year 2020
August 26th, 2013
Automotive sensors are handy little things. They're essential to several different components within automotive electronic systems; you couldn't operate a car today without sensors. They're depended upon to ensure vehicles meet environmental regulations as well as security and efficiency standards. With the rise in demand for infotainment, comfort, and fuel efficiency, the electronics systems in cars today are on the rise, and with it, the need for sensors.
In 2013 the global market for these types of electronics will be around US$191 billion and is projected to reach just more than US$314 billion by 2020, with a CAGR of 7.3 percent between 2012 and 2020. The market for automotive MEMS sensors globally was US$2.6 billion in 2013 and is expected to rise to US$4.7 billion by 2020.
Some of the applications within automobiles include occupant detection, tire pressure monitoring, advanced driver assistant systems, and electronic stability control. The main requirements come from regulatory requirements for safety systems, emission standards, and improved fuel economy, particularly in countries such as China, North America, Japan, South Korea, and Europe. As the demand for comfort, convenience, and entertainment systems continue to rise, so will the need for automotive sensors. The introduction of hybrid vehicles to the market will introduce amazing opportunities for new sensors.
In August 2013, Reportlinker.com released a new market research report titled Global Automotive Sensors Market with Special Focus on MEMS Sensors. The analysis looked at mass airflow sensors, pressure sensors, position sensors, oxygen sensors, rollover sensors, speed sensors, yaw rate sensors, accelerometers, temperature sensors, and other automotive sensors. Analysts also looked at the system in the vehicle where these sensors are used, namely safety and security, powertrain, communication and navigation, chassis, and body. They also broke down the MEMS sensors into product segments such as gyroscopes, pressure sensors, flow sensors, and accelerometers.
The 448-page report looks at the global and regional markets for automotive sensor use including Europe, North America, Asia, Japan, and Rest of World. These were further broken down into Mexico, Canada, and the United States (North America); Italy, Germany, France, Spain, and the United Kingdom (Europe); South Korea, China, and India (Asia); Japan; and Turkey and Brazil (Rest of World).
The report provides 206 charts, with graphical representation and a data table for each one), with easy-to-understand market numbers. The companies which manufacture and supply automotive sensors are all listed, with contact numbers, addresses, and website URLs of 200 companies.