Amsoil Motorcycle Products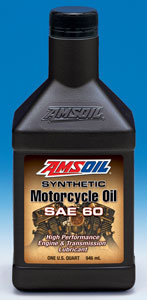 Ideal for Harleys and Older Bikes
Perfect for Combined Systems
Great for Wet Clutch and High RPMs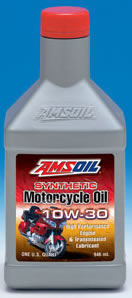 Excellent Friction Reduction Properties
Greatly Reduces Engine Heat
Perfect for Foreign and Domestic Models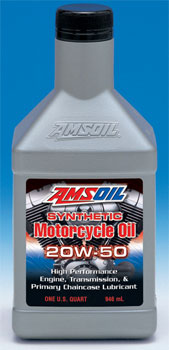 Perfect for Harley V-Twin Engines
Excellent Multi Functional Oil
Wet Clutch Compatible
Forbes rates BMW as top automotive brand
May 14th, 2013
Forbes has released "The World's Most Powerful Brands" list and it's no surprise that the Bavarian car company ranked first among all the automakers. As a brand, Bavarian Motor Works has long-since been accepted as being one of the best in the world, with its decades of experience giving it advantage.
Forbes lists BMW as ninth overall, behind (in order): Apple, Microsoft, Coca-Cola, IBM, Google, Intel, McDonald's, and General Electric. According to the list, BMW comes in at fifth in Consumer Perception Rank. The automaker that ranks second in the list (and 14th overall) is Toyota, followed by Mercedes-Benz (16th overall), Honda (19th overall), and Audi (32nd overall) for the top five automakers.
Forbes took more than 200 global brands to determine this list. Requirements were that the brand had to have more than a token presence in the United States. Then the magazine valued each brand base don on three years of earnings and figured out the percentage of those earnings based on the role each of the brands have in each industry. The average price-to-earnings multiple over the three years was applied to figure out the final brand value.
Next, Forbes surveyed two thousand global consumers on the 130 brand names that were valued (according to the process named above) at more than $2.5 billion. This determined the Consumer Perception Rank. This number, combined with the final brand value, determined whether the brand would stay in the list or be knocked out of the running.
Founded in 1917, BMW is headquartered in Munich and produces engines, motorcycles, and automobiles. The brand also owns and produces the Mini car brand, and is the parent company of Rolls-Royce. The company originally started out producing aircraft engines but was forced to quit due to the Versailles Armistice Treaty. BMW then shifted to producing motorcycles and then automobiles by late 1928.
In 2010, Bavarian Motor Works produced 1,236,989 BMW automobiles, 241,043 Minis, 3,221 Rolls-Royce, and 112,271 motorcycles. Current automobile models include the 1 Series, 3 Series, 5 Series, 7 Series, the 6 Series, the Z4, the X3, X5, the X6, and the X1. There are also high-performance derivatives still in production: the M3, the M5, the M6, the X5 M, and the X6 M.
The United States is the biggest single market for BMW vehicles.