Amsoil Motorcycle Products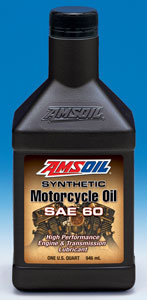 Ideal for Harleys and Older Bikes
Perfect for Combined Systems
Great for Wet Clutch and High RPMs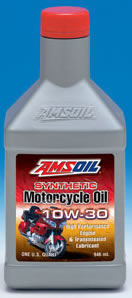 Excellent Friction Reduction Properties
Greatly Reduces Engine Heat
Perfect for Foreign and Domestic Models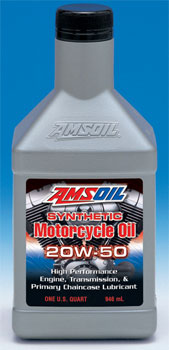 Perfect for Harley V-Twin Engines
Excellent Multi Functional Oil
Wet Clutch Compatible
Coda Automotive fails
May 7th, 2013
Coda Automotive, an American electric car company, has filed for bankruptcy. The parent company, Coda Holdings, has made a voluntary filing under Chapter 11 and will restructure the business to focus on the energy storage market in the form of Coda Energy. The stationary battery division of that company was started in 2011.
The company sold its first electric car last year, following months of setbacks. In December, the company laid off 15 percent of its workers. A total of 100 four-door, five-seat sedans were sold in following months.
Speculation regarding the reason the electric car has failed is plenty: based on the Chinese Haifei Saibao, it was meant to be unpretentious and inexpensive, but didn't have the technology or other qualities that may have drawn more people. Further, for being a "cheap" car, it really wasn't: $37,250 is almost ten thousand dollars more expensive than the Nissan Leaf's base model.
There is also a large gap between the type of people who buy electric vehicles and those who stick with gasoline engines.
As for performance, the Coda didn't have much to offer there, either. With an EPA-rated 88-mile range and top speed of 85 mph, it was pretty much in the center of the electric vehicle lineup. Add in faulty airbags, low crash safety rating, and short lifespan (according to Reuters), and the car was pretty much dead in the water.
The voluntary filing of Chapter 11 of the United States Bankruptcy Code was done on May 1, 2013 at the District of Delaware. All assets of Coda Automotive are on sale and will take approximately 45 days to complete. One possible buyer, the Fortress Investment Group, may take it all for about $25 million. Assets were listed at around $50 million, with a debt of almost $100 million.
Coda Energy, formed two years ago, makes energy products that use lithium-ion batteries. The company also works with scalable system architecture and adaptable battery management technology. These systems were adapted from the ones that were used in the Coda vehicles.
The company has new customers, existing customers, and is currently shipping out products.
An agreement made between Coda Automotive and China's Great Wall Motors to make a second product will now be affected.
Coda isn't the only electric car company in trouble – Fisker Automotive has threatened bankruptcy if new investors are not found – but it's too early to say the entirety of the electric car market is endangered. Tesla Motors has announced that it expects to make a profit for the first quarter for the first time this year, with more than 4,750 units sold.