Amsoil Motorcycle Products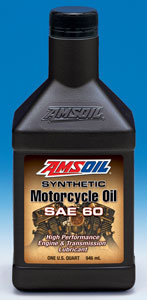 Ideal for Harleys and Older Bikes
Perfect for Combined Systems
Great for Wet Clutch and High RPMs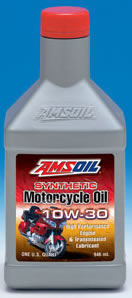 Excellent Friction Reduction Properties
Greatly Reduces Engine Heat
Perfect for Foreign and Domestic Models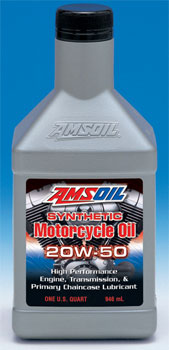 Perfect for Harley V-Twin Engines
Excellent Multi Functional Oil
Wet Clutch Compatible
Dealers and automakers aiming for growth in the Hispanic market
March 19th, 2013
Historically, automakers viewed the Hispanic market as a second thought when they had a bit of extra marketing money left over. These half-hearted efforts were usually little more than badly-done commercials with Spanish dubbed over English-speaking actors and actresses. Now, however, automakers are beginning to realize that the Hispanic population is America's fastest-growing minority group and is responsible for a huge chunk of auto purchases.
Hispanics are anticipated to become the biggest ethnic group in California in 2014. There are now around 52 million Hispanics in the United States, which is a larger number than all of Canada's population.
In 2012, auto sales to those customers increased 27 percent, according to data collected by R.L. Polk & Co. Further, they accounted for a huge 11 percent of all new vehicle registrations, which is about 1.2 million vehicles. By 2016, Hispanics could buy around 13 percent of all autos in the United States. This translates into a huge opportunity for dealers and automakers to target marketing specifically created for that group.
Fred Diaz, who heads up Chrysler Group's Ram truck brand, said "If any [automaker] is not focusing on or putting their good-faith efforts toward Hispanic marketing, then I would have to question whether they're truly in the marketing business."
Hispanic buyers are concentrated in areas of the country where most people buy pickups, which are highly profitable. These are also areas where domestic brands have typically done poorly. So the Detroit 3 would do well to think to the future and understand how a well-thought-out marketing strategy could help the industry thrive.
To truly win in this market, though, commercials aren't enough. Automakers and dealerships would develop large-scale campaigns, hire bilingual employees, sponsor local sports organization, and offer all documents such as brochures and sales contracts in Spanish. Furthermore, it's important to not appear as if those commercials and other efforts are contrived or simply playing to the market.
There is a program called AutoAmigo, which seems to help: it's a program that offers help to those Hispanics who are hesitant about a language barrier or other problem through the buying experience.
Some successful marketing campaigns include Ford's 30-second spot during last year's NBA finals; the entire commercial was done in Spanish with English subtitles. It was seen by an audience that was one-sixth Hispanic (because the Miami Heat was playing). Another step was made by Ram, with its bilingual campaign called "A Todo, Con Todo." Recent commercials feature a famous Colombian rock star, Juanes. Chrysler's commercial during the World Series featured a Spanish slogan at the end of the spot.
You may be wondering why it's so important that the Big Three focus on this ethnic group. To date, Japanese brands have been more successful in drawing Latino customers. This is because most of them have ad agencies dedicated to targeting the Hispanic market, and have done for the past 25 years.
Toyota held the largest piece of the Hispanic market in 2012 with 18 percent. Honda followed, with 13 percent, and Nissan came in third with 11 percent. Chevrolet and Ford held about nine percent, and Dodge had about five percent.
Resources:
How automakers and dealers aim to capture the future