Amsoil Motorcycle Products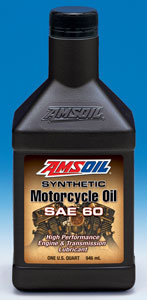 Ideal for Harleys and Older Bikes
Perfect for Combined Systems
Great for Wet Clutch and High RPMs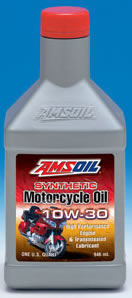 Excellent Friction Reduction Properties
Greatly Reduces Engine Heat
Perfect for Foreign and Domestic Models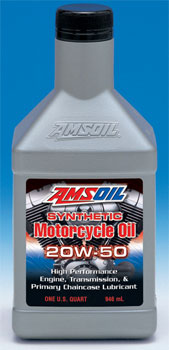 Perfect for Harley V-Twin Engines
Excellent Multi Functional Oil
Wet Clutch Compatible
Get paid to rent out your car
June 3rd, 2013
If you've ever rented a car from an airport car rental agency, you'll know how pricey it is. When you add in the parking fees for your own car you left behind at your departing airport, the cost can really add up fast. There's a new start-up that aims to reduce those prices for you. FlightCar, located near the San Francisco International Airport (and now in Boston near Logan International Airport), basically pays you to park your car there; the only catch is that you have to be willing to let strangers borrow it while you're gone.
Here's how it works: list your car with the website. Then, the day you leave, call the company about 15 minutes before you get to the airport. Drop off your car at their lot, and they'll deliver you to your terminal in a black car. When you come back, give them a call and you'll be picked up yet again in a black car and delivered back to the lot where your car is all clean and shiny. If your car has been rented out while you were gone, FlightCar has a check for you.
So instead of paying for parking, you get paid. They rent out your car for half the price of other car rental agencies. Renters get to pick out the car they want, as opposed to those other agencies, too. Typical preferences are Hondas of any type and Priuses, due to the great fuel economy.
If you have a messy car, don't worry; FlightCar staff clean your car so it will be spotless when you get back. You'll be paid based on how much it gets driven and how new your car is. If no one rents your car while you're gone, you still end up with free parking and a squeaky clean car.
Every rental is insured for up to $1 million (typically $300,000), and renters don't pay the insurance. Every renter is pre-screened for driving history and sometimes FlightCar does criminal record checks too. Insurance covers liability, theft, damage insurance, and collision. If the car is improperly used during rental, leading to mechanical breakdowns, insurance covers that, too.
If your car is stolen or involved in an accident while it's in FlightCar's care, they will arrange an alternate vehicle for you while your claim is settled or your vehicle is repaired.
It's easy to list your car through the FlightCar website. Just create an account and list your car. You'll enter in some basic information about your car and yourself, including when you'll be away. The company will email you further information. As for renters, you get tons of benefits: up to 50 percent off the cost of renting from another company, a free valet, free insurance, free GPS or car seats as needed, specific vehicles to choose, and 24/7 roadside assistance.
Would you let someone rent your car while you were away?