Amsoil Motorcycle Products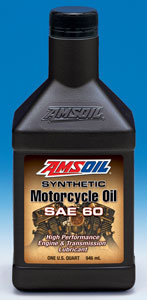 Ideal for Harleys and Older Bikes
Perfect for Combined Systems
Great for Wet Clutch and High RPMs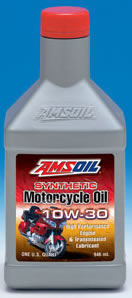 Excellent Friction Reduction Properties
Greatly Reduces Engine Heat
Perfect for Foreign and Domestic Models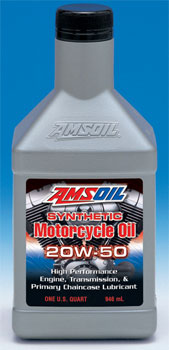 Perfect for Harley V-Twin Engines
Excellent Multi Functional Oil
Wet Clutch Compatible
Online sales of automotive parts and accessories
September 30th, 2013
With the growing consumer trust in connectivity, automotive parts and accessories sellers are moving to online sales in North America. More and more people are hooking up with connected devices, and more automotive retailers will switch their focus from low pricing to convenience. The digital age will see an increasing number of distributors and retailers moving to e-platforms.
In "Opportunity Analysis of eRetailing for Automotive Parts and Service in the North American Market" by Frost & Sullivan, this switch to online sales is projected to reach just over $16.5 billion in 2020 compared to $4.6 billion in 2012. These sales will make up almost 10 percent of all aftermarket revenue. The paper also looks at which areas will benefit the most from participation in this type of market.
So, why are online sales so popular these days? According to Frost & Sullivan senior analyst Kumar Saha, \"Automotive parts and accessories sold online on average are 20-40 percent cheaper than those sold through traditional channels. These reduced prices drive the eRetailing market for automotive parts and service in North America. Furthermore, due to the lack of clear laws governing online sellers, tax-free purchases have also been a key value proposition for eRetailers."
This margin won't last long, though: state and federal governments are introducing laws that will make taxes for online sales mandatory, which will diminish the price advantage online distributors and sellers have over brick-and-mortar stores. It's expected that as more traditional stores expand to online sales and become more competitive when it comes to price, the focus will shift from price to product support.
Issues that will become important are accurate search algorithms and proper parts cataloguing. This will be especially important for those consumers who don't do their own installations. They will have to be able to find the proper parts as easily and accurately online as they do at physical stores.
Marketing that may draw consumers includes social media advertising, online advertising, and offers to "buy online and pick-up in-store" offers. Online stores that don't have physical locations may offer to merge with installer groups to offer more services. This could garner more interest from those consumers who don't want to install their parts themselves but would rather avoid costly dealerships or service garages.
Frost & Sullivan has been working for more than 50 years to develop growth strategies with the global 1000, the public sector, emerging businesses, and the investment community.