Amsoil Motorcycle Products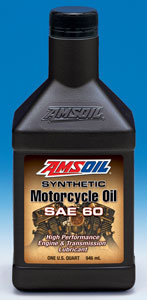 Ideal for Harleys and Older Bikes
Perfect for Combined Systems
Great for Wet Clutch and High RPMs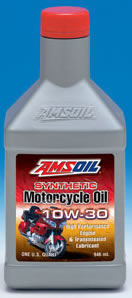 Excellent Friction Reduction Properties
Greatly Reduces Engine Heat
Perfect for Foreign and Domestic Models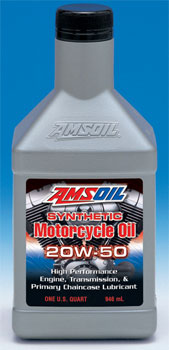 Perfect for Harley V-Twin Engines
Excellent Multi Functional Oil
Wet Clutch Compatible
September 2013 Auto Sales Numbers
October 3rd, 2013
On Tuesday, automakers made a report of their monthly sales figures for September. With the end of summer coming, back-to-school purchases, and bad timing for Labor Day sales (these purchases registered with August sales), the numbers weren't as great as they could have been but weren't really a surprise.
Basically, August was a great month for new car sales, which made September's numbers look even worse. American consumers bought 1.13 million light trucks and cars, which sets the seasonally adjusted annualized rate to between 15.2 and 15.3 million. The estimate was for 15.5 million. Last year at this time, sales reached 14.5 million.
Don't get too upset, though, because the third quarter didn't actually do too bad. In the past three months, about four million new cars and light trucks were sold, which translates into a nine percent gain.
Out of the top three North American and top three Japanese auto makers, only Ford Motor Co. reported an overall monthly gain. Ford sold only 2,049 vehicles fewer than GM, which typically enjoys the highest sales. GM had some supply problems in August and September, which set the company back in sales.
As for the top three Japanese auto makers, they all did really well in August so it's not surprising that their numbers went down in September. According to Jesse Toprak, an analyst at TrueCar.com, "The Japanese automakers fared better than GM, increasing their market shares. On top of that, if you look at the average transaction prices for Asian automakers, they are all going in the right direction."
Nissan, Honda, and Toyota all increased the average transaction price for their cars; Nissan and Honda raised prices by more than three percent each over last year. Additionally, these three reduced their incentive deals; Honda lowered its incentive spending by 42 percent, which brought it down to $1,431 per transaction. That's the lowest in the industry.
Ford, on the other hand, raised incentive spending to $2,878 with an increase of over 15 percent. In other words, while Ford sold more vehicles, the company's profit margin was smaller.
The market appears to be smoothing out now that the North American automakers are back on track from restructuring, and Japanese automakers back from the 2011 tsunami. They are now challenging the gains Kia, Volkswagen, and Hyundai made between 2010 and 2012.
Speaking of Volkswagen, the company had sales drop more than 12 percent from this time last year, and is suffering from a surging popularity of competitors.
As for north of the border, Canadians bought 130,092 light trucks and cars last month, which is an increase of four percent from last year. In fact, sales are so good that the market appears to be on track to break the annual sales record that was set in 2002.