Amsoil Motorcycle Products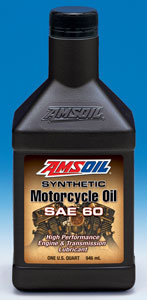 Ideal for Harleys and Older Bikes
Perfect for Combined Systems
Great for Wet Clutch and High RPMs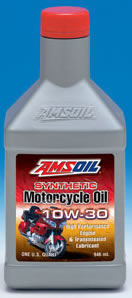 Excellent Friction Reduction Properties
Greatly Reduces Engine Heat
Perfect for Foreign and Domestic Models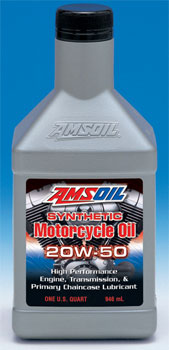 Perfect for Harley V-Twin Engines
Excellent Multi Functional Oil
Wet Clutch Compatible
Subaru Forester Wins 2013 IIHS Top Safety Pick
May 24th, 2013
The Insurance Institute for Highway Safety has given the ranking of 2013 TOP SAFETY PICK + (TSP+) to the brand new Forester sold in North America. The IIHS is a non-profit organization that is supported by U.S. auto insurers. Last year, Subaru won the TSP+ for the 2013 Legacy and Outback.
To win the TSP+, the vehicle must earn a "good" rating for at least four out of the five IIHS evaluations in occupant protection and must earn no lower than "acceptable" in the fifth test. Subaru is the only auto manufacturer that has won a Top Safety Pick in all its models sold in North America for four consecutive years. TSP is the next-best evaluation for safety after TSP+. The Forester is the only one of the 13 small SUVs tested that earned the TSP+.
The Insurance Institute of Highway Safety gives rates each vehicle's performance on four passenger tests as "poor," "marginal," "acceptable," or "good." These tests have to do with seat/head restraints for protection against neck injuries in rear impacts, high speed front and side crash tests, and a rollover test. There is also the small overlap test that was added in 2012: a test that shows what happens in the event that the front corner of the vehicle hits an object or another car. In the specific test, 25 percent of the test vehicle's front end is made to collide with a rigid, five-foot-tall barrier whilst traveling at 40 mph.
The Subaru lineup in North America includes the BRZ, XV Crosstrek, Tribeca, Legacy, Forester, Outback, and Impreza. Subaru is the Japanese word for the Pleiades star cluster (also called the Seven Sisters). This is what inspired the Subaru logo.
Subaru of America, Inc. is the automotive division of Fuji Heavy Industries Ltd and was the twenty-sixth biggest automaker worldwide in 2011. FHI's goal is to offer "Enjoyment and Peace of Mind" – which really isn't possible without the safety element. It looks like the company is doing a great job.
The IIHS was established in 1959 and has its headquarters in Arlington, Virginia. Its goal is to reduce the rate of auto crashes, crash-related injuries, and property damage caused by crashes. The organization tests not only passenger vehicles but also products like child safety seats.