Amsoil Motorcycle Products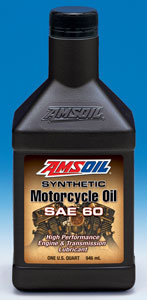 Ideal for Harleys and Older Bikes
Perfect for Combined Systems
Great for Wet Clutch and High RPMs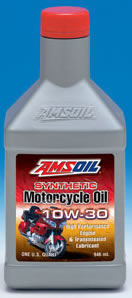 Excellent Friction Reduction Properties
Greatly Reduces Engine Heat
Perfect for Foreign and Domestic Models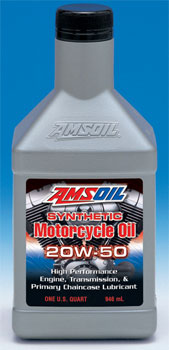 Perfect for Harley V-Twin Engines
Excellent Multi Functional Oil
Wet Clutch Compatible
Turbo charged engine usage slated to increase
October 10th, 2013
Honeywell, the world's biggest manufacturer of turbo chargers, is projecting that the use of turbo chargers in small engines is going to increase dramatically over the course of the next five years. China will see the most growth.
Between pressures to reduce both exhaust emissions and fuel consumption, the auto industry is turning to a reduction in engine size. Terrence Hahn, CEO and president of Honeywell Transportation Systems, said that adding turbo chargers to these small engines is "a no-compromise solution."
The benefit that turbo chargers offer is simple: they can increase an engine's horsepower significantly, without adding a ton of weight. They work by compressing the air that flows into the engine. This lets more air into each cylinder. That means you get more power from each air/gas explosion within each cylinder. Overall, this makes more power without requiring a larger, heavier engine.
A turbo charger uses a turbine that is made to spin by the engine's exhaust flow. The turbine can spin up to 150,000 rpm. This, in turn, spins an air pump. A typical turbo charger can add between six and eight pounds per square inch, which translates into about 50 percent more air flowing into the engine. This will give the engine up to 40 percent improvement in performance.
Honeywell, which is the largest manufacturer of turbo chargers globally, has estimated that these devices will be installed on close to 40 percent of all vehicles sold worldwide in 2018. This means more than 32 million cars will have turbo chargers installed, compared to about 24 million this year. A third of them will be sold in China. The numbers for turbo-charged cars in China this year reached four million. For North America, numbers will increase from 3.9 million to 6.5 million.
Hahn said the projected numbers for China fall in line with the fact that auto sales in China continue to grow in leaps and bounds above those for Europe and North America. Further, Hahn said that higher taxes on larger engines and strict emissions regulations give incentive to auto makers to provide cars with smaller engines with turbo chargers.
Aside from Honeywell, there are several other companies in this market that provide turbo chargers. These include Mitsubishi Heavy Industries Ltd, BorgWarner Inc, and IHI Corp. These companies make the devices for installation on everything from subcompact cars to heavy trucks.
Although Hahn didn't say how much money this side of the business generates for Honeywell, industry firms say the total revenue for this sector will surpass $12 billion by the year 2017.
source:
http://www.reuters.com/article/2013/10/07/autos-turbos-future-idUSL1N0HX1JB20131007