Amsoil Motorcycle Products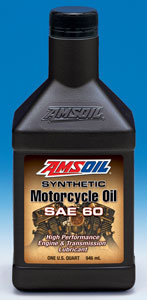 Ideal for Harleys and Older Bikes
Perfect for Combined Systems
Great for Wet Clutch and High RPMs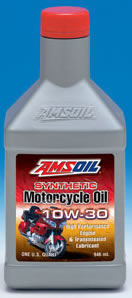 Excellent Friction Reduction Properties
Greatly Reduces Engine Heat
Perfect for Foreign and Domestic Models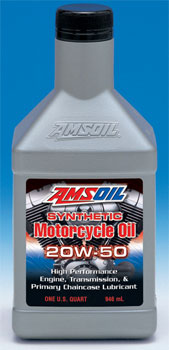 Perfect for Harley V-Twin Engines
Excellent Multi Functional Oil
Wet Clutch Compatible
Valeo,Volkswagen Win 2013 PACE Award
April 16th, 2013
Valeo and Volkswagen have earned a 2013 Premier Automotive Supplier's Contribution to Excellence (PACE) Innovation Partnership Award for collaboration in developing a new piece of equipment for the TDI engines. The piece, a Water Charged (WCAC) Air Cooled Air Intake Model (AIM) will be used in the 1.6 and 2.0 TDI modular engines to reduce fuel consumption and emissions. Volkswagen calls it SiLLK.
The SiLLK uses a fluid coolant heat exchanger built into the intake manifold to reduce turbo lag during acceleration and reduces air pressure losses. It also provides extra space and flexibility under the hood of these cars, and manages to accommodate the Exhaust Gas Recirculation valves and throttle body.
For Volkswagen to win this distinguished award shows that VW is going down the right path when it comes to clean diesel technology and strategy. Oliver Schmidt, the GM of Environmental and Engineering Office, Volkswagen Group of America, said, "Volkswagen is proud to have found a partner with Valeo that is capable to put the innovations into production in order to deliver advanced technology to customers in our lineup of clean-diesel, fuel-efficient vehicles.\"
Volkswagen and Valeo accepted the award at the 2013 Automotive News PACE Awards ceremony in Detroit on April 15, 2013. Held at the Max M. Fisher Music Center, the awards recognizes technological advancement, superior innovation, and business performance among suppliers in the automotive industry. In its 18th year, the Automotive News PACE Awards is recognized as the industry benchmark for innovation.
A total of 19 awards were won. Some of the other winners were Dana Holding Corp., Hall Visteon Climate Control Corp., BorgWarner Turbo Systems., Brose North America, Inc., Hughes Telematics, Inc., BMW Manufacturing Co., LLC, and Toyota Motor Corporation.
Valeo has won PACE awards previously: in 2012, 2008, 2007, 2006, and 2005. An independent industrial group, Valeo designs, produces, and sells integrated modules and systems to the automotive sector, focusing on reducing CO(2) emissions. The company is among the top automotive suppliers in the world and employees almost 72,000 people in 29 countries.
The first TDI engine was produced by VW for the Audi 100 in 1989. The 1.6 and 2.0 TDI uses direct injection to offer up to 45 percent more efficiency available anywhere else. That translates into 1100 km of travel on a tank of fuel. DTI Clean Diesels produce 90 percent less sooty emissions than older-style diesel engines. It's odorless, and cleaner than gasoline, too.