Amsoil Motorcycle Products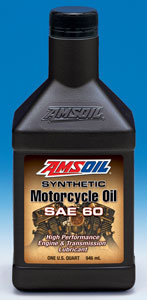 Ideal for Harleys and Older Bikes
Perfect for Combined Systems
Great for Wet Clutch and High RPMs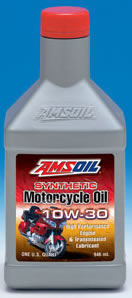 Excellent Friction Reduction Properties
Greatly Reduces Engine Heat
Perfect for Foreign and Domestic Models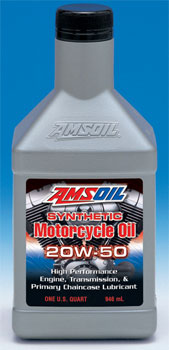 Perfect for Harley V-Twin Engines
Excellent Multi Functional Oil
Wet Clutch Compatible
Do you want to sell amsoil on your store shelves?
Amsoil lubricants along with the rest of the Amsoil product line make an excellent addition to any stores inventory. Auto parts stores, powersports dealers, convenience stores, hardware stores and quick lubes are just a few of the great locations from which to sell Amsoil. If you are a purchasing manager or an owner looking to sell amsoil at your store then you have come to the right place.
Why should I sell Amsoil at my store?
Amsoil is distributed solely through independent business owners across the country. While this provides for an excellent personal relationship for many owners and customers, many times one of the first questions people ask is "where can I get some Amsoil!" Having a rounded inventory at your retail location can fill a definite need in the market by providing an in demand, high quality product to your customers.
But isn't Amsoil too expensive?
Amsoil is a premium high quality product that provides superior benefits to it's customers. Realize that by putting Amsoil on your shelves, you are offering your customers the ultimate in performance for their automobiles and other applications. Even though Amsoil is more expensive than conventional lubricants, customers actually save money because they use less, it makes their equipment last longer and because of increases in fuel efficiency.
Is offering Amsoil in my store difficult?
Offering Amsoil in your retail store or quick lube is very easy. Once we have you set up with a retail account, we will instruct you on exactly how to keep your shelves filled with quality Amsoil products. Re-stocking is as simple as placing an order through the Amsoil dealer website which you will have access to once we establish your account. Getting signed up is very easy as well. The quickest way to sign up is to give Chris a call right now at 262-388-3411. We can fill out the retail account application form right over the phone and even discuss some initial inventory ideas. If you would like more information about the retail program or would like us to contact you, simply click on the button below and fill out our retail account information request form.